Hearts of palm - Medallions
As their name suggests, hearts of palm come from the centre of the palm tree. They are then preserved in brine, where they will keep for extended periods of time. There are four types of canned hearts of palm, for all tastes and uses: whole, sticks, medallions or pieces. This crunchy veggie can be eaten on its own, drizzled with oil, tossed in a salad or even in a stir fry.

---
Ingredients:
Palm hearts, water, salt, citric acid.
NUTRITION FACTS +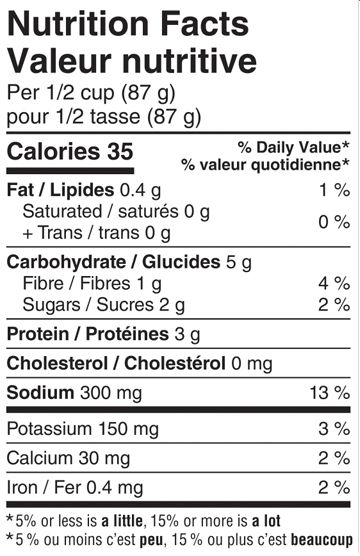 X