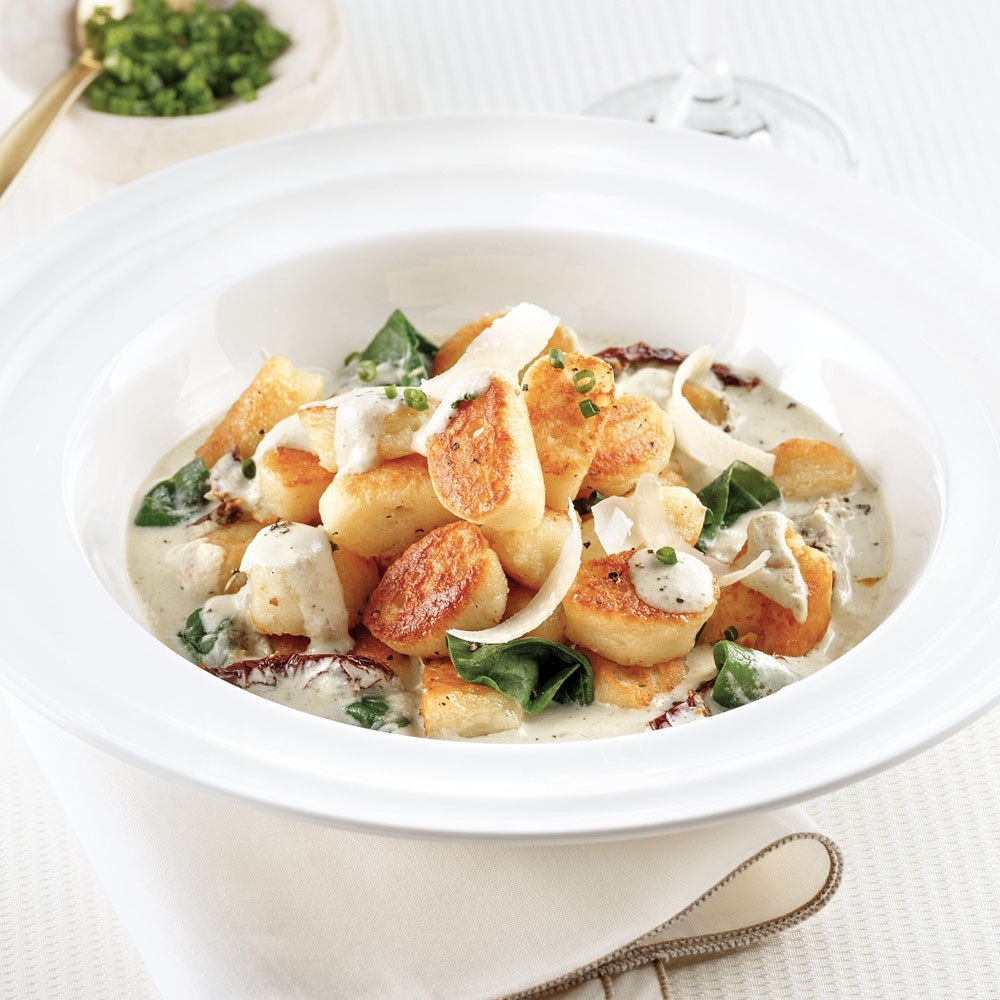 In a large bowl, place the ingredients for the gnocchi.
Mix until a ball of dough is slightly sticky.
Shape the dough into a 1 cm (½ inch) diameter cylinder. In addition to this, you need to know more about it.
Cut the cylinder into sections 2.5cm (1 inch) long.
In a pot of salted boiling water, cook the fresh or frozen gnocchi until they come to the surface. Drain.
Meanwhile, combine the cream with the artichoke pesto in another saucepan. Salt and pepper. Bring to a boil, then simmer for 2 to 3 minutes over low heat.
Add the spinach and sundried tomatoes. Continue cooking for 1 to 2 minutes.
In a skillet, melt the butter over medium heat. Brown the gnocchi for 2 to 3 minutes.
Serve the gnocchi with the sauce. Garnish with chives.