Artichoke Hearts and Hearts of Palm Salad
M'Lord Artichoke Hearts and Hearts of Palm salad contains only the very finest selection of artichoke hearts, hearts of palm, and seasoning. Hand-picked from Peru's best crops, the delicious duo are seasoned to perfection and ready to enjoy as an appetizer, a salad, or to add some new flavours to your favourite dishes.
---
Ingredients:
Artichoke, Palm Hearts, Water, Sunflower oil, Vinegar, Salt, Dehydrated garlic, Dehydrated onion, Spices, Herbs, Citric acid, Ascorbic acid, Natural flavour.
NUTRITION FACTS +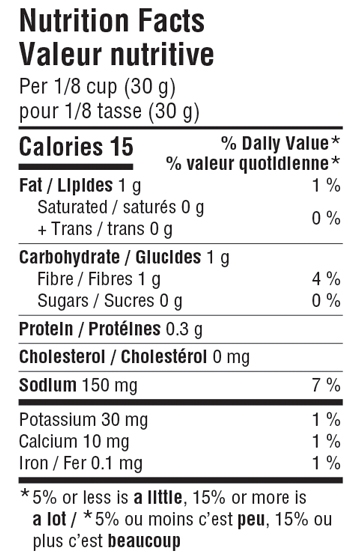 X