The artichoke was first consumed by Greeks and Romans before making its way throughout Europe during the Middle Ages. The French and the Spanish first introduced them to America—they were a staple during their long transatlantic journeys.

With approximately 40 calories per 100-g serving, artichokes are similar to carrots in terms of caloric intake. Their high vitamin and mineral content puts them a step ahead of many other vegetables. Potassium, calcium, as well as vitamins B and C are among the many nutrients that are found in significant amounts in artichokes.


---
Ingredients:
Artichoke hearts, sunflower oil, vinegar, salt, herbs, spices, garlic, citric acid, ascorbic acid.
NUTRITION FACTS +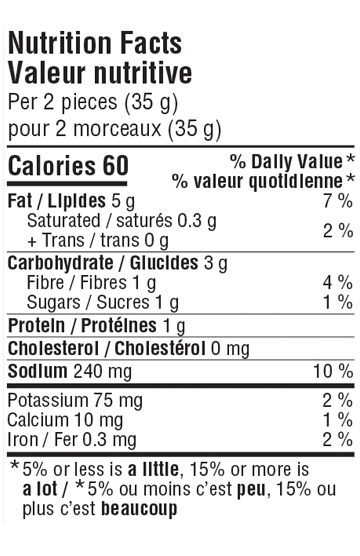 X