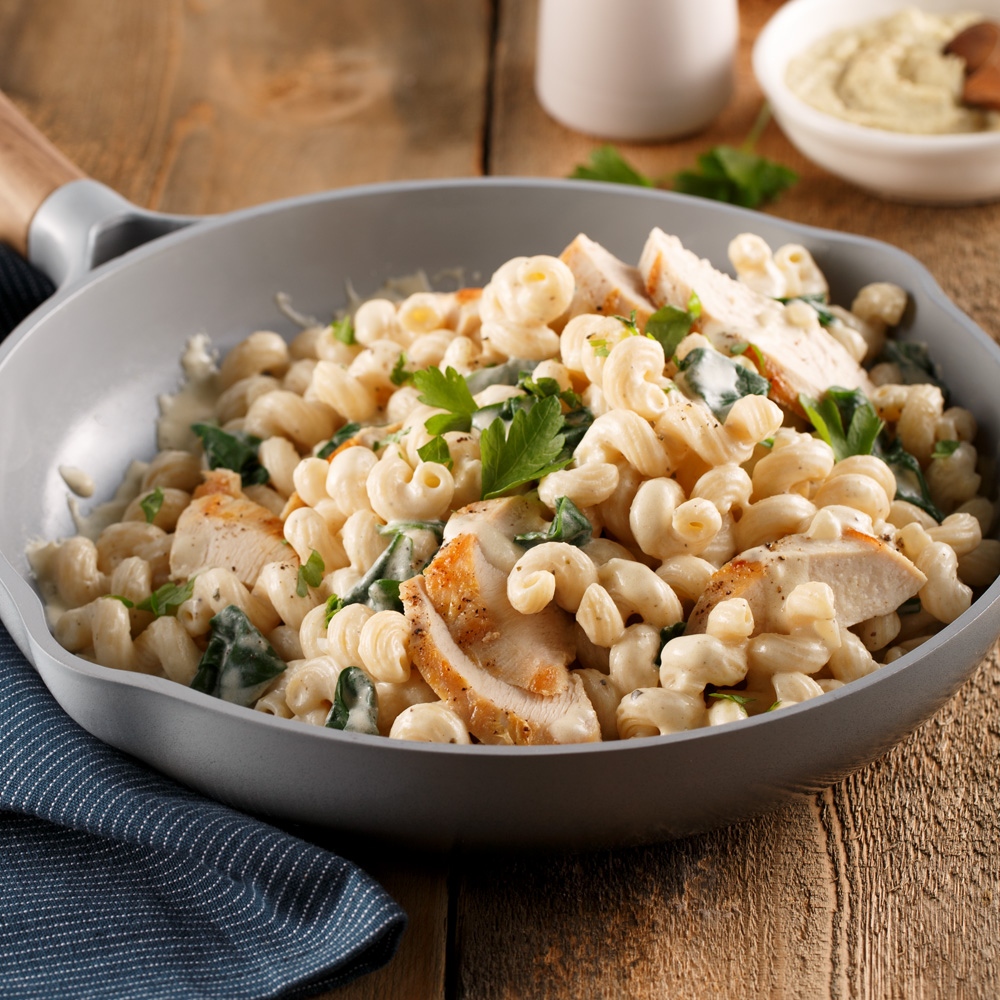 In a pot of salted boiling water, cook the pasta until al dente. Drain.
In the same pot, heat the oil over medium heat. Cook the chicken strips, 2 minutes per side, until the inside of the chicken meat has lost its pinkish tint.
Add the onion and garlic. Cook for 1 minute.
Add white wine and simmer until liquid has reduced by half.
Add the cream, broth, parsley and artichoke pesto. Salt and pepper. Bring to a boil, then simmer for 4 to 5 minutes over low-medium heat.
Add the pasta, Parmesan and spinach to the pot. Stir.