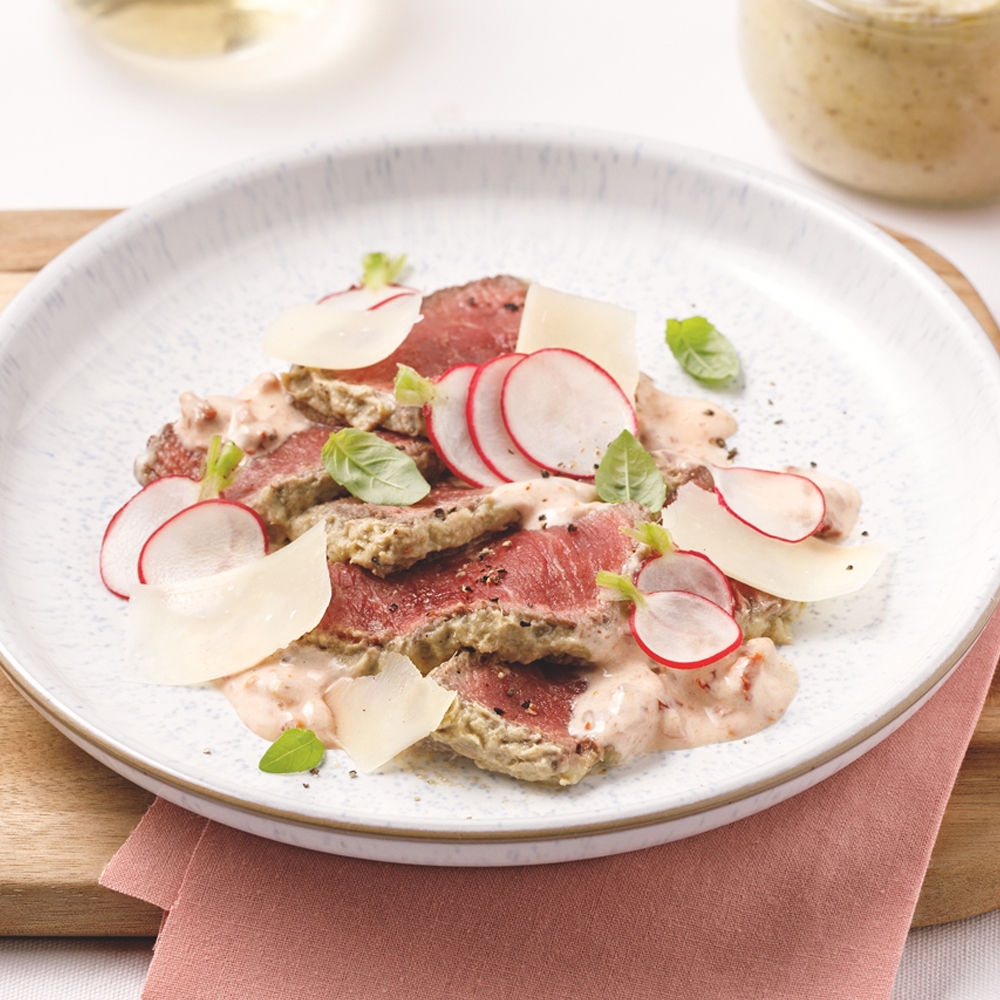 1. Season the tenderloin with salt and pepper.
2. In a skillet, heat half the oil over high heat. Brown the tenderloins for 1 to 2 minutes on each side. Remove from the heat and let cool.
3. In a bowl, combine the pesto with the remaining oil. Add the tenderloins and to coat them well with the pesto mix. Cover and let marinate for minimum 30 minutes up to 4 hours in the fridge.
4. Meanwhile, finely chop 30 ml (2 tbsp.) of the parmesan shavings.
5. In another bowl, combine the mayonnaise with the sundried tomatoes, chopped parmesan and lemon juice. Add salt and pepper.
6. When ready to serve, thinly slice the tenderloins against the grain. Divide the slices among four plates and top with the flavoured mayonnaise.
7. Garnish with remaining parmesan shavings and, if desired, add the radishes and basil.