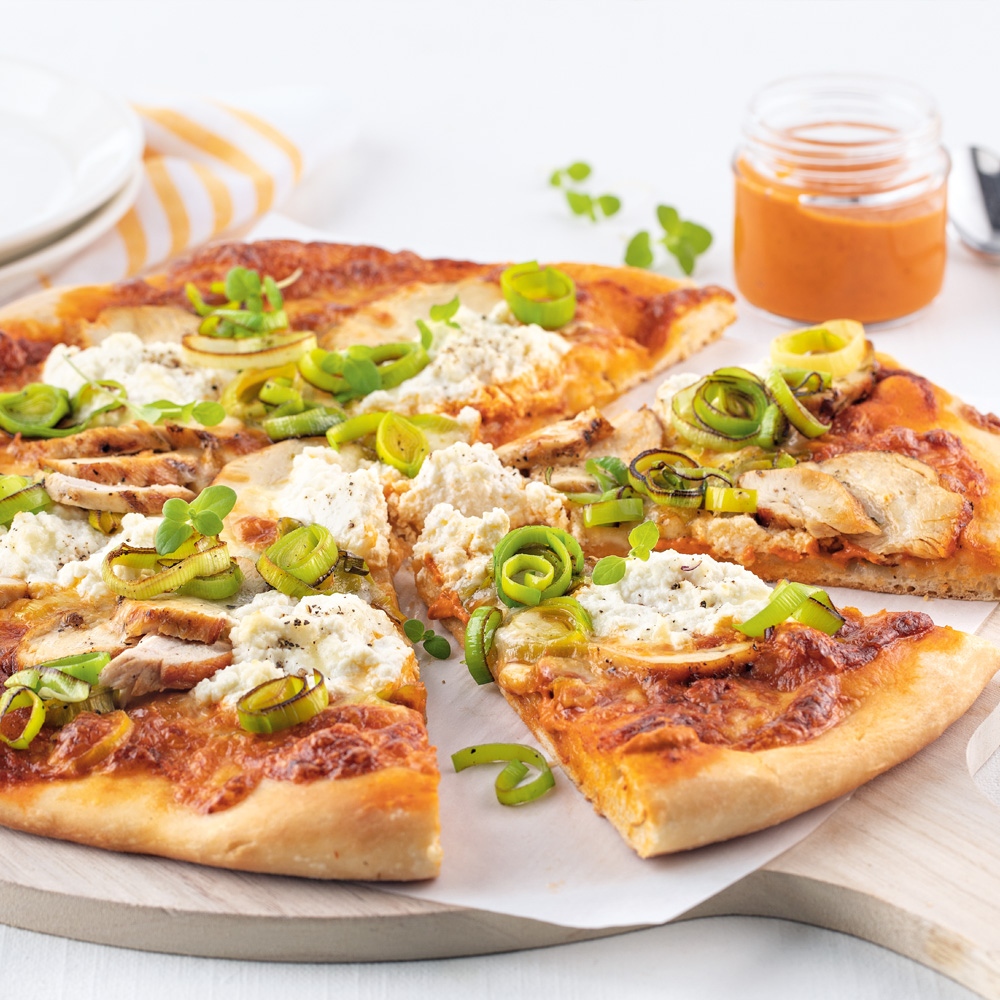 Preheat the oven to 205°C (400°F).
Heat the oil in a large frying pan over medium heat. Cook the leek for 3 to 4 minutes, stirring occasionally.
On a floured surface, stretch out the pizza dough into a circle, 30 cm (12 in.) in diameter. Place the dough on a baking sheet lined with parchment paper.
Top the dough with pesto, chicken, leek, ricotta and mozzarella. Season with pepper.
Bake the pizza for 16 to 20 minutes. Brown the cheese under the broiler for 2 to 3 minutes.