Our Piquillo and Almond Pesto brings together the outstanding flavours of piquillo peppers, almonds, and Grand Padano cheese. It makes a wonderful dip with vegetables or pita chips, spread on crackers or in appetizers. Livens up any pasta dish, a great pizza topping or use it in a recipe on fish, meat, poultry and even as a marinade!
---
Ingredients:
Piquillo Pepper, Sunflower oil, Basil, Almonds, Salt, Sugar, Grana Padano cheese (milk, salt, rennet, lysozyme), Potato starch, Garlic powder, Herbs, Citric acid, Ascorbic acid.
Contains: Almonds, Milk, Egg.
NUTRITION FACTS +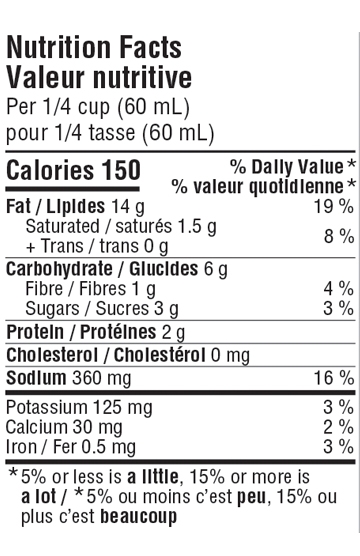 X