Miniature Corn Cobs - Pieces
Contrary to what one might think, mini corn cobs are not a variety of traditional corn on the cob. They are miniature corn cobs that are picked at the very beginning of the season, prior to the pollination period. While corn is grown locally, mini corn cobs are generally imported from Asia given the large amount of adapted farming land. Just like full-grown corn on the cob, miniature corn cobs contain an impressive amount of vitamins and minerals. They are packed with antioxidants, fibre, potassium, as well as vitamins B1, B3, B5 and C.

---
Ingredients:
Corn, water, salt, citric acid.
NUTRITION FACTS +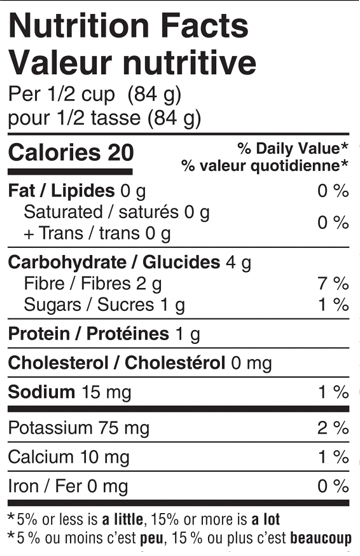 X