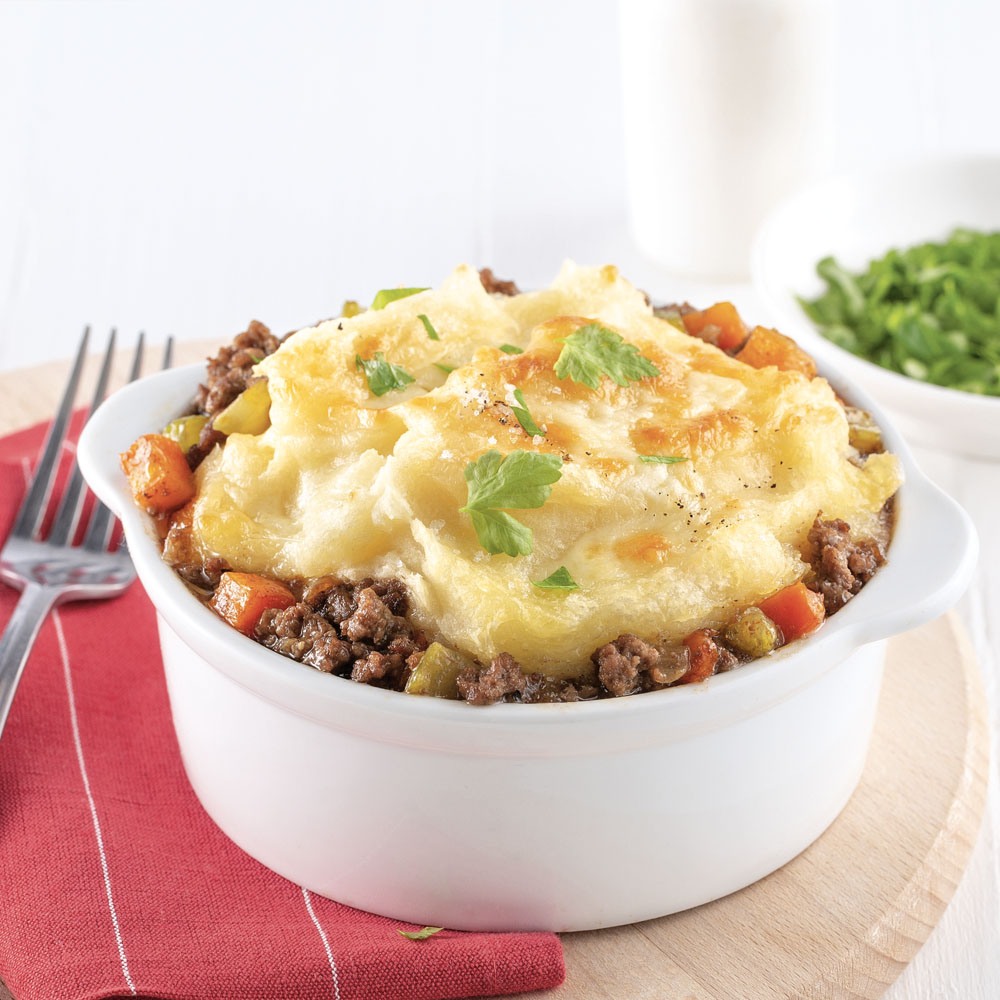 Preheat the oven to 375 ° F (190 ° C).
In a bowl, mash the cassava with the cream and butter. Salt and pepper.
In a skillet, heat the oil over medium heat. Cook the ground beef, fluffing the meat with a wooden spoon, 3 to 4 minutes until it has lost its colour.
Add the onion, carrots, celery, demi-glace sauce and Worcestershire sauce. Continue cooking for 4 to 5 minutes, stirring occasionally.
In four small round baking dishes 10 cm (4 inches) in diameter, evenly distribute the ground beef mixture. Cover with the cassava puree and garnish with cheese.
Bake for 15 to 18 minutes, until the cheese is lightly browned.