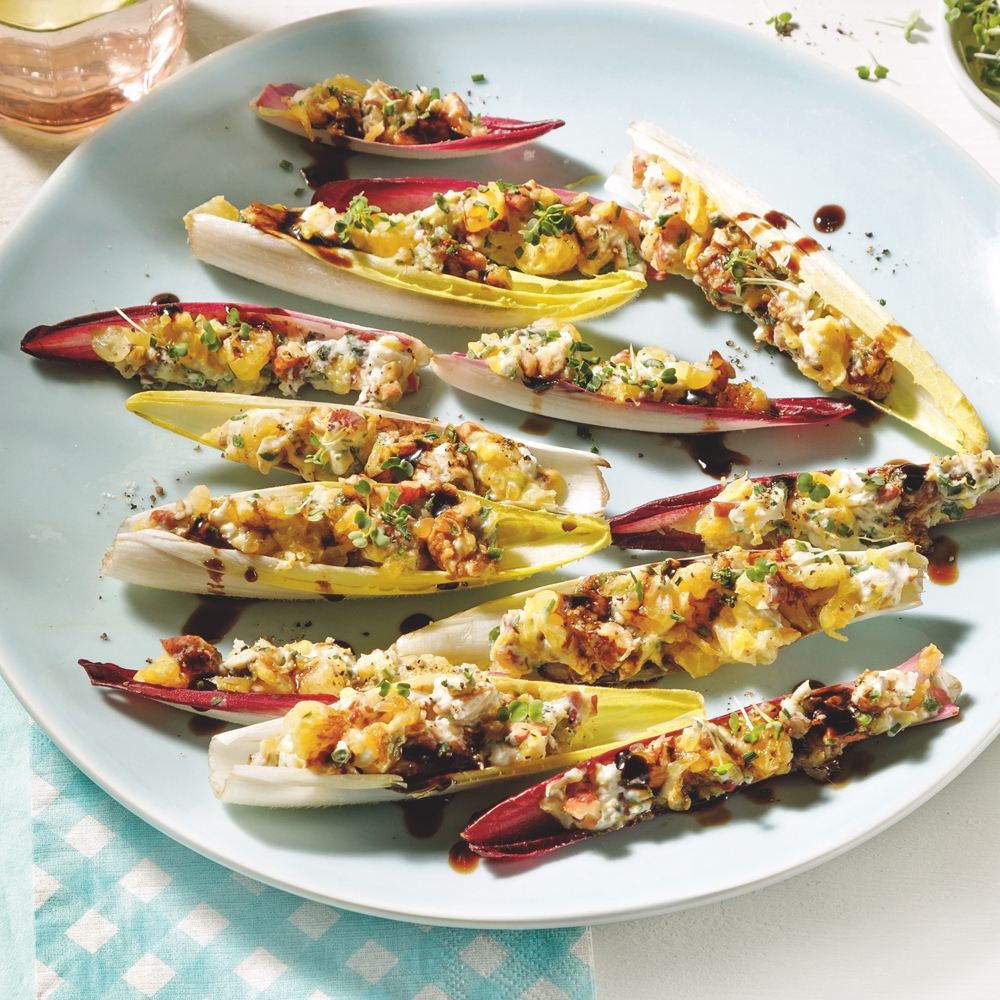 Drain the grapefruits over a saucepan to collect the juice from the can. Reserve the grapefruit quarters.
In the saucepan, add balsamic vinegar and honey. Bring to a boil, then simmer over low heat, 6 to 8 minutes, until a syrupy mixture forms. Remove from the heat and let cool.
Meanwhile, dice the grapefruit quarters.
In a salad bowl, mix the goat cheese with the diced grapefruit, pecans, parsley and chives. Season with salt and pepper and toss gently.
Spread the grapefruit preparation on the endive leaves. Drizzle with the grapefruit caramel and garnish with the microgreens.