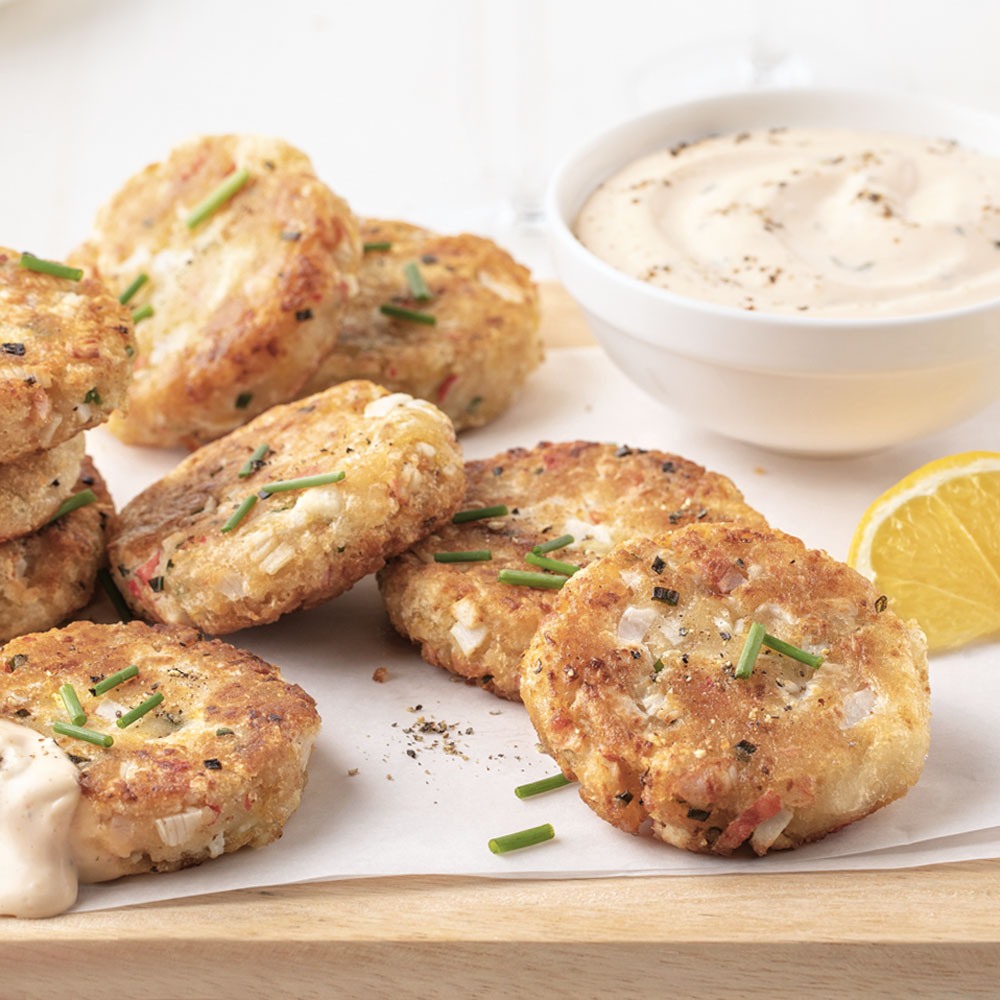 In a bowl, combine the ingredients for the sauce. Reserve in the fridge.
In another bowl, puree the cassava.
Add the pollock, breadcrumbs, chives and lemon zest to the cassava puree. Season with salt and pepper and stir.
Shape into twelve croquettes, about 3/4 inch (2 cm) thick, using about 60 mL (¼ cup) of the mixture for each.
In a skillet, heat the oil over medium heat. Cook a few croquettes at a time for 3 to 4 minutes per side. Blot with absorbent paper to remove excess oil.
Serve the croquettes with the sauce.